As a guest of Skeena Meadows, the entire 685 acres of the property is essentially your private outdoor retreat, and we would encourage you to explore. There are many pleasant hikes along the riverbank or up into the woods, as well as trails to explore with the ATVs.
Opportunities for photography and wildlife viewing are plentiful, and just getting away in the solitude and magnificence of this scenic area alone is priceless.
Custom packages may also be arranged in advance with such activities as:
Trap shooting instruction
Dog Training for your hunting dog
Fly Casting Clinics
HeliFishing
HeliHiking
ATV Mountain Tours
Artist Workshops
Chef-hosted Clubhouse meals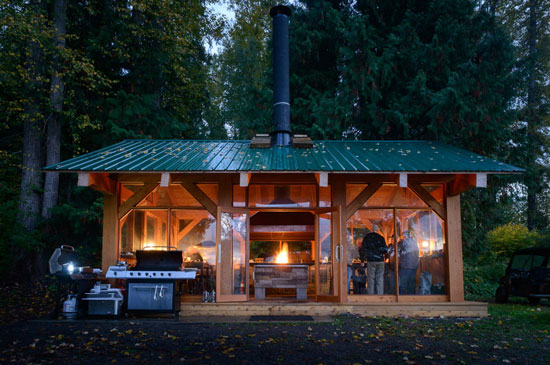 The Clubhouse
The opportunities are endless, and we look forward to providing you with an outdoor experience you will never forget.