Combining the appeal of sleeping in the outdoors with the creature comforts of a fine hotel stay, the lodging at Skeena Meadows re-defines the notion of "camping".
Each of our four 864 sq.ft. "tents" are insulated, smoke-free, and feature hardwood floors, leather furniture, fine linens, propane heaters, remote start generators, showers and full kitchen facilities.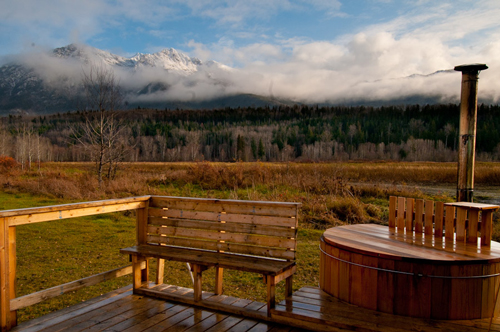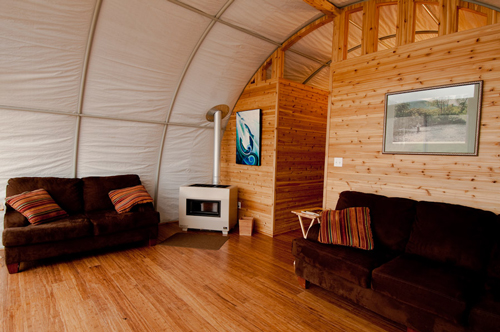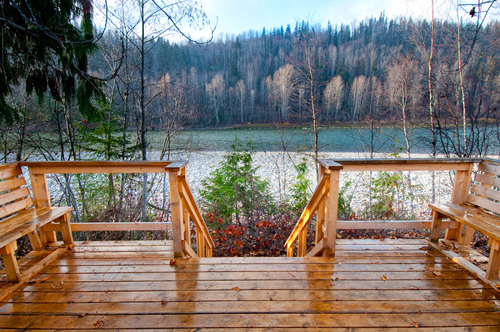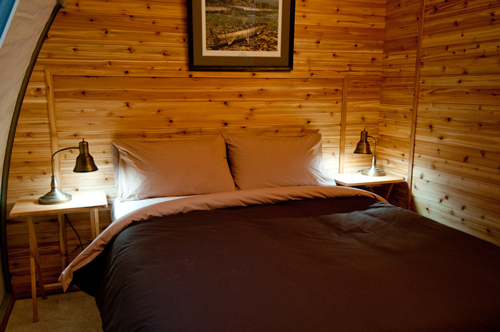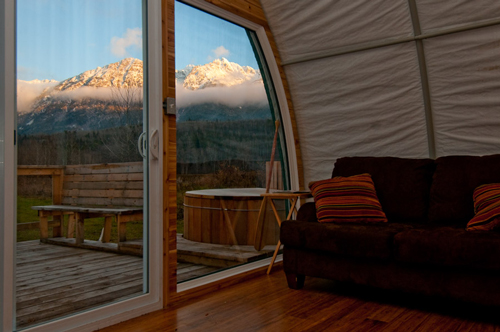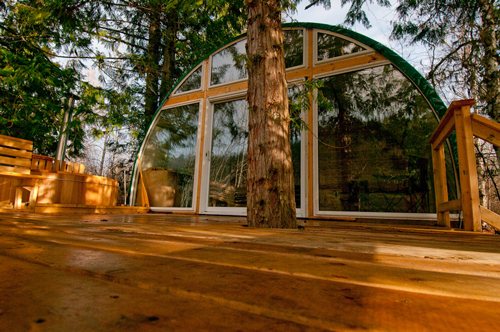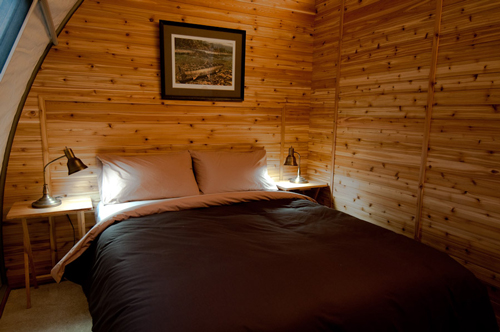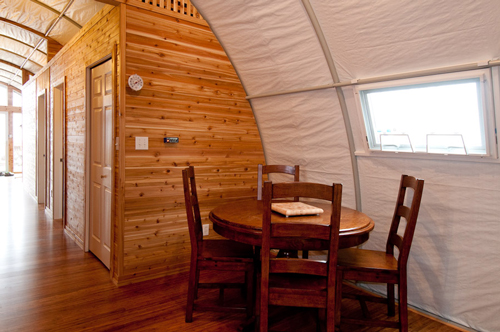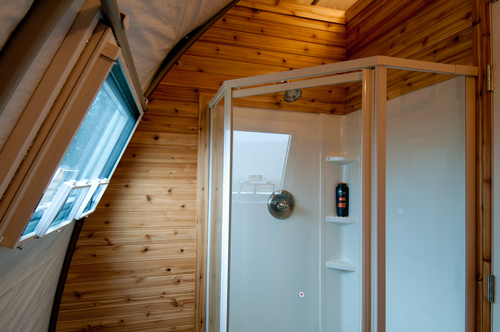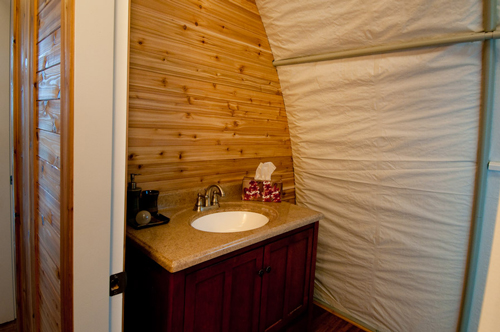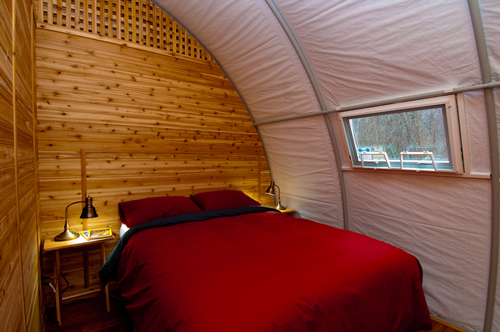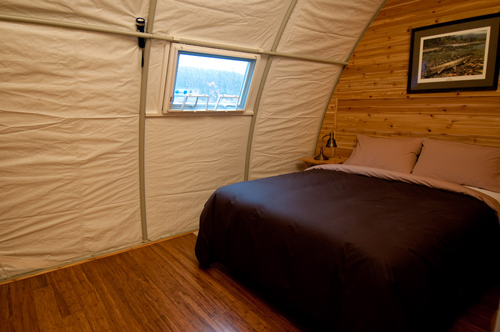 Situated in secluded and private settings, each spacious tent also features two outdoor decks and a wood-fired hot tub.
Daily housekeeping services and an expediting service for anything you may desire are also provided.
Also included with each tent is a covered, 4×4, side by side ATV for your personal and exclusive use which allows you free-range of the property, whether to access fishing runs, shooting areas, or to simply explore the terrain. The use of personal vehicles is minimized to maintain the integrity of the environment, and to preserve the outdoor experience.
This is 5 star camping as you've never experienced before.