Owners:
Skeena Meadows is owned by Karen McMaster and Martin Knutson who purchased the property in Dec. 2009 with a vision of creating a unique sporting property and outdoor retreat for the discriminating outdoors enthusiasts.
Adding luxurious tent accommodations and constant improvement to the property, their overall aim is to provide a unique setting where guests can have the total privacy of a wilderness cabin combined with the amenities and services of a lodge.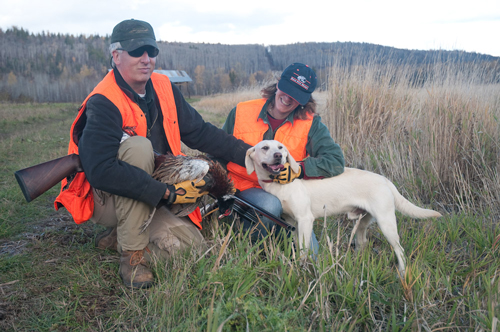 Martin Knutson & Karen McMaster
Martin brings to Skeena Meadows a history of involvement in various fishing operations. He was Founder and past President of West Coast Fishing Resorts, Partner in Arctic HeliFishing Adventures, General Manager of West Coast Fishing Club and General Manager of Salmon King Lodge. Martin is also a Director of the Canadian Wildlife Federation.
Karen McMaster BA, MBA, LLB has worked as an international mining auditor and is currently working on wildlife management issues. She is committed to sustainable development and consults domestically and internationally in various resource sectors.